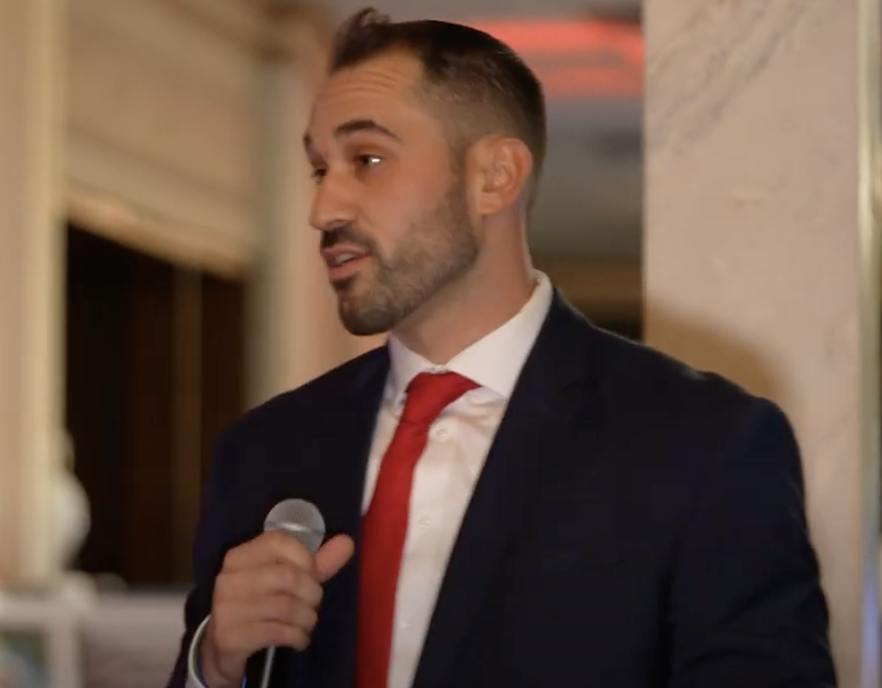 Mike Piazza accepting the 2022 Tommy Lasorda Award on behalf of Team Italy. He was introduced by Frank Catalanotto.
Michael Kay accepting the 2022 IABF Media Award. He was introduced by Tom Verducci.
Mike Pagliarulo accepts the 2022 IABF Achievement Award
SVP of MLB International Jim Small was honored with this year's IABF Executive of the Year award. He was introduced by Dan Bonano, a consultant with the Federation of Italian Baseball and Softball and a longtime assistant to the MLB International division.
Phillies prospect and Italia team member Vito Friscia was honored with the IABF Future Star Award presented to at the organization's annual gala. He was introduced by Mets broadcaster Wayne Randazzo.