IABF and FIBS Sign Memorandum of Understanding Prior to NYC Gala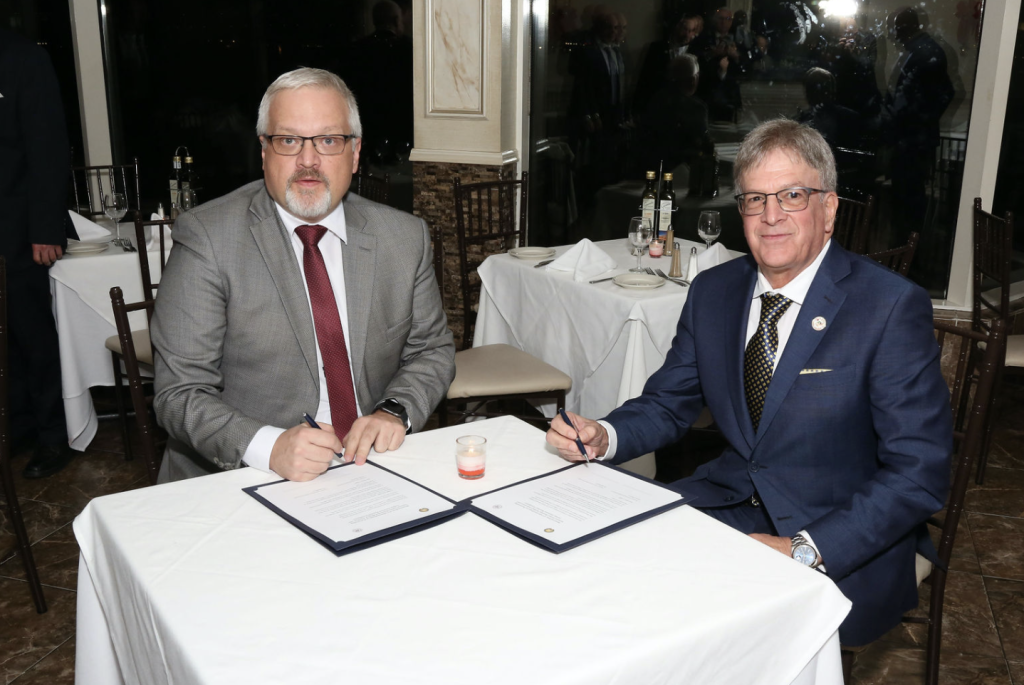 The Italian American Baseball Foundation and Federation of Italian Baseball and Softball signed a memorandum of understanding to further the strong and growing partnership between both organizations.
Joe Quagliano, President and Founder of IABF, and Andrea Marcon, President of FIBS, signed shared copies of the document prior to the 2022 IABF Gala at Giando on the Water in Brooklyn on December 1.
Officials from IABF and FIBS, including Team Italy manager and Baseball Hall of Famer Mike Piazza, were with Quagliano and Marcon during the signing.
Both organizations have worked to facilitate baseball opportunities both in American and Italy with the purpose of growing the game. There are a number of projects set to launch in 2023 that will extend each side's commitment.
This is the text on the understanding that was signed …
Memorandum of Understandings on Partnership between Italian Baseball Softball Federation and Italian American Baseball Foundation
This Memorandum of Understandings is made by Italian Baseball Softball Federation (hereafter referred to as "FIBS") and Italian American Baseball Foundation ("IABF") to express the willingness of the parties to cooperate.
This Memorandum of Understandings is not intended to create any legal obligations between the parties hereto and is not binding on either party for any reason.
1. FIBS and IABF confirm the deep relationships of trust and friendship of each other that have been cultivated so far, and from then on, they will collaborate sincerely to maintain the firm friendship and cooperative relations towards the future with accepting and understanding each other's differences.
2. Both parties will deepen partnership to promote the friendship between Italy and the United States with a particular focus on Baseball and Softball.
In witness whereof, the parties hereto have caused this Memorandum to be signed in two copies prepared in English in New York on December 1, 2022, and each party shall retain one copy.