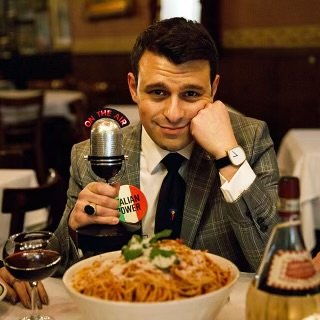 John Viola Joins IABF Advisory Board
Italian American Baseball Foundation President Joe Quagliano is proud to announce the appointment of John Viola to the IABF Advisory Board.
Viola, known as a professional Italian American for his philanthropic and humanitarian support of many cultural initiatives related to Italian heritage, is the co-host of the Italian American Podcast and a former President of the National Italian American Foundation, the nation's largest Italian American organization.
"John Viola understands what it means to be Italian American and will be a valuable asset to our organization," said Quagliano. "We look forward to working with John as we continue to grow IABF internationally."
In the sports world, he was also a batboy with the New York Yankees in 2000, is a board member of the National Italian American Sports Hall of Fame, and President of the Florida Panthers Foundation.
Additionally, he serves as co-vice president for New York City of the Italian Sons and Daughters of America (ISDA) and on the Boards of Directors of La Scuola d'Italia-Guglielmo Marconi in New York City, the Two Sicilies in America Foundation, and the American Initiative for Italian Culture (AIFIC) in Washington, DC.
He was fundamental in creating Pope John Paul II Family Academy in Brooklyn, N.Y., serving as the Academy's General Director and the Director of the Madonna della Neve Foundation for many years before joining NIAF. Committed to living his passion for our history, he is a Knight of Merit with Star of the Sacred Military Constantinian Order of Saint George, one of the oldest Orders of knighthood in the world, and serves as the United States Delegate for the Constantinian Order and the other Chivalric Orders of the Royal House of Borbone of the Two Sicilies. He is also a Knight of the Order of Merit of Savoy, the Order of Saints Maurice and Lazarus, and the Equestrian Order of the Holy Sepulchre.