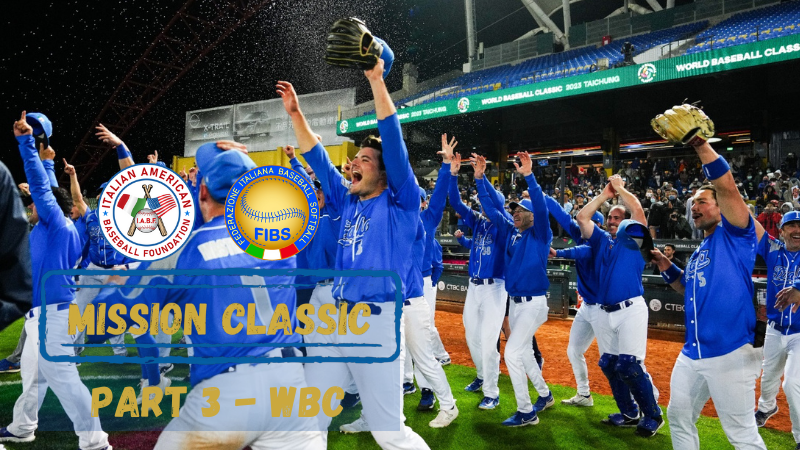 Part III of IABF-FIBS Mission Classic Documentary Available Now
It's live! The third and final part of the Mission Classic Docuseries produced by IABF and FIBS is now available for worldwide consumption.
Part III takes you through Team Italy's World Baseball Classic journey from battling in the first round in Taipei to – spoiler alert – advancing to the quarterfinals against Japan. This piece focuses on the most important plays and games that will forever be etched in Team Italy's international baseball history.
The docuseries was directed, written, and produced by IABF board director Chris R. Vaccaro. It was photographed, edited and produced by Italian videographer Riccardo Landi.