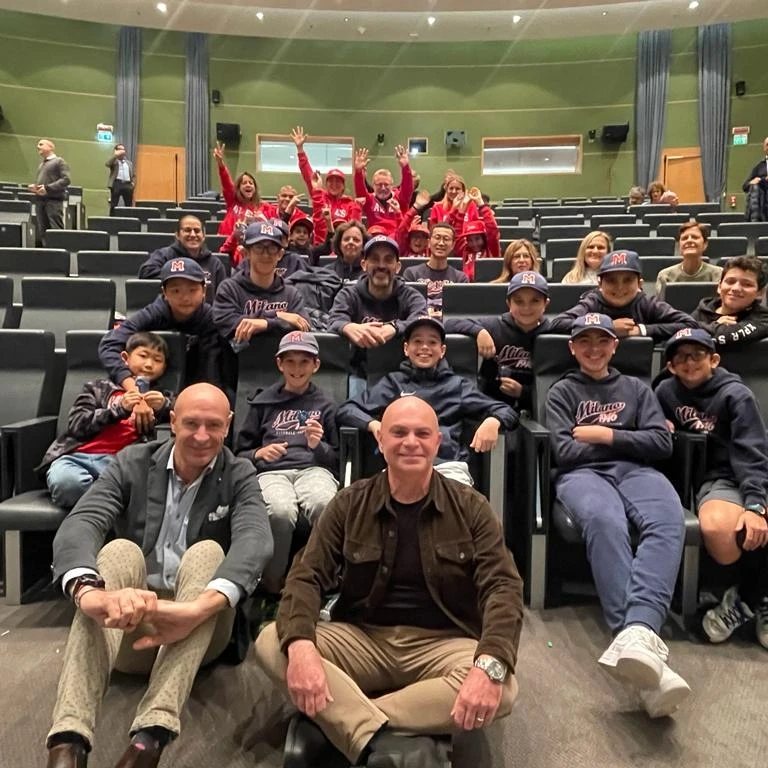 Mission Classic Film Premiers at Milan Sports, TV Film Festival
Baseball fans in Italy were treated to the premier of "Mission Classic," the documentary, in their home country this week.
The Italian version of the film premiered at the 40th annual Milano Federation of International Cinema Television Sportifs Fest. It was shown at the Grande Auditorium Testori Palazzo Lombardia in Milano.
Patrons of all ages were treated to a Q&A with Michele Gerali, a veteran of the Italian Baseball League and a Team Italy coach at the 2023 World Baseball Classic. Marco Landi, the head of communications and marketing for the Federation of Italian Baseball and Softball (FIBS), was on hand at the theater for the premier and the presentation.
Youth players from Milano 1946 and Ares posed for photos with Gerali after the film.
This premier culminates a project that took one year of filming and editing across four countries and 10 cities. It was a joint creative effort produced by the Italian American Baseball Foundation (IABF) and FIBS. IABF board trustee Chris R. Vaccaro led the editorial and directorial efforts, while Riccardo Landi led production and editing. Together, they built a three-part docuseries, a trailer for the feature-length film, and a one-hour full-length piece that combines the prior three. There is also an Italian version of the film that translates and re-tracks the original voiceover work by Vaccaro.
CLICK HERE to watch the documentary!