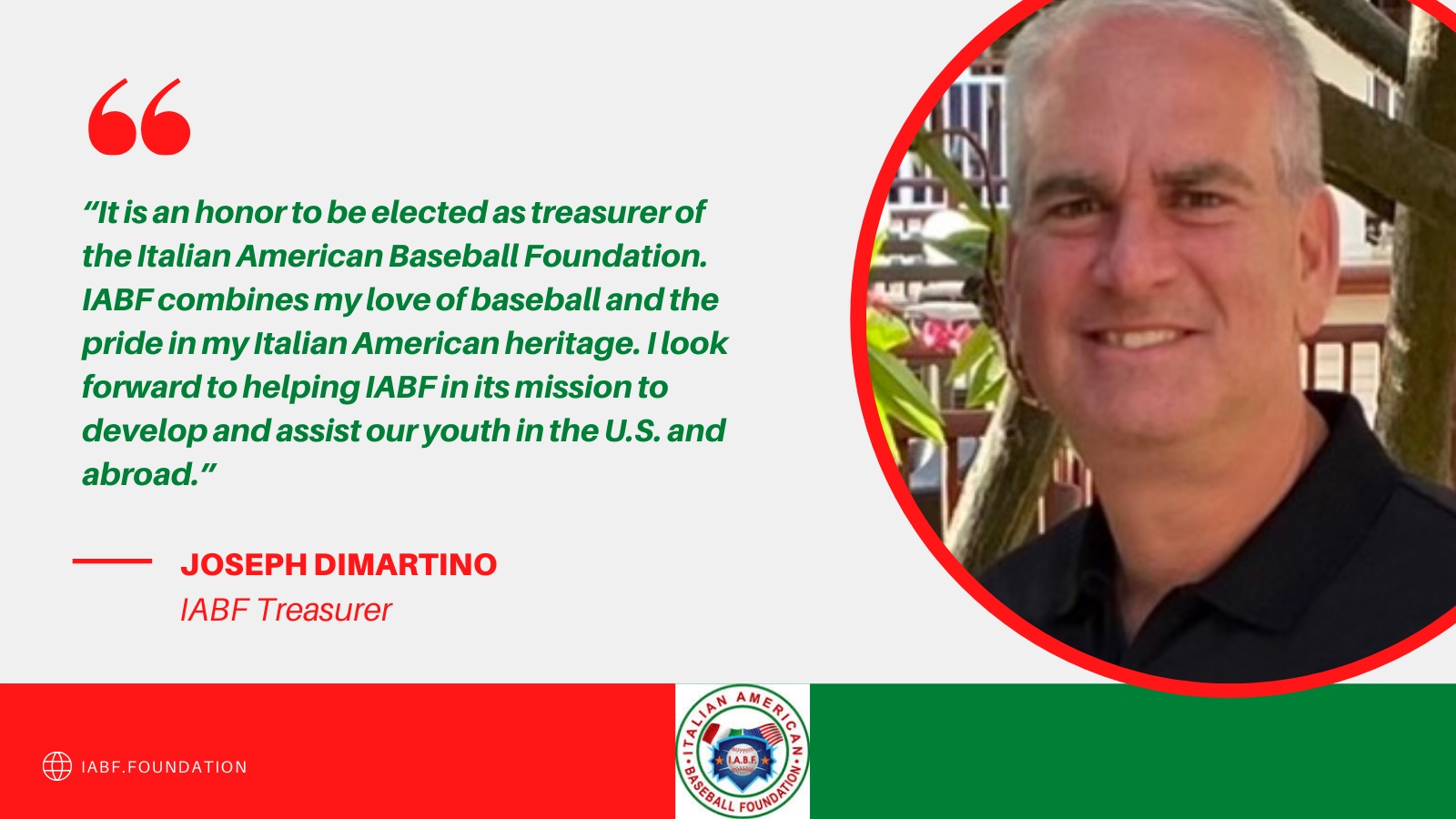 Joseph DiMartino Elected Treasurer of IABF
The Italian American Baseball Foundation board has voted Joseph DiMartino as its new treasurer. He will serve a three-year term in the position.
DiMartino is Managing Director, Head of Repo Trading at MUFG Securities Americas. He is also a member of the Columbus Citizens Foundation and its scholarship committee, a member of the Order of Sons of Italy, a former board member and Fundraising director of Bellmore Little League and an active member St Barnabas RC Church.
"It is an honor to be elected as treasurer of the Italian American Baseball Foundation," said DiMartino. "IABF combines my love of baseball and the pride in my Italian American heritage. I look forward to helping IABF in its mission to develop and assist our youth in the U.S. and abroad."
"We love Joe's passion for our Italian American heritage and culture," said Joe Quagliano, President/Founder of IABF. "He also loves baseball, has tremendous experience in finance and is the right person to manage this responsibility for our growing organization."
DiMartino lives on Long Island with his wife Marisa and sons Vincent and Dante.