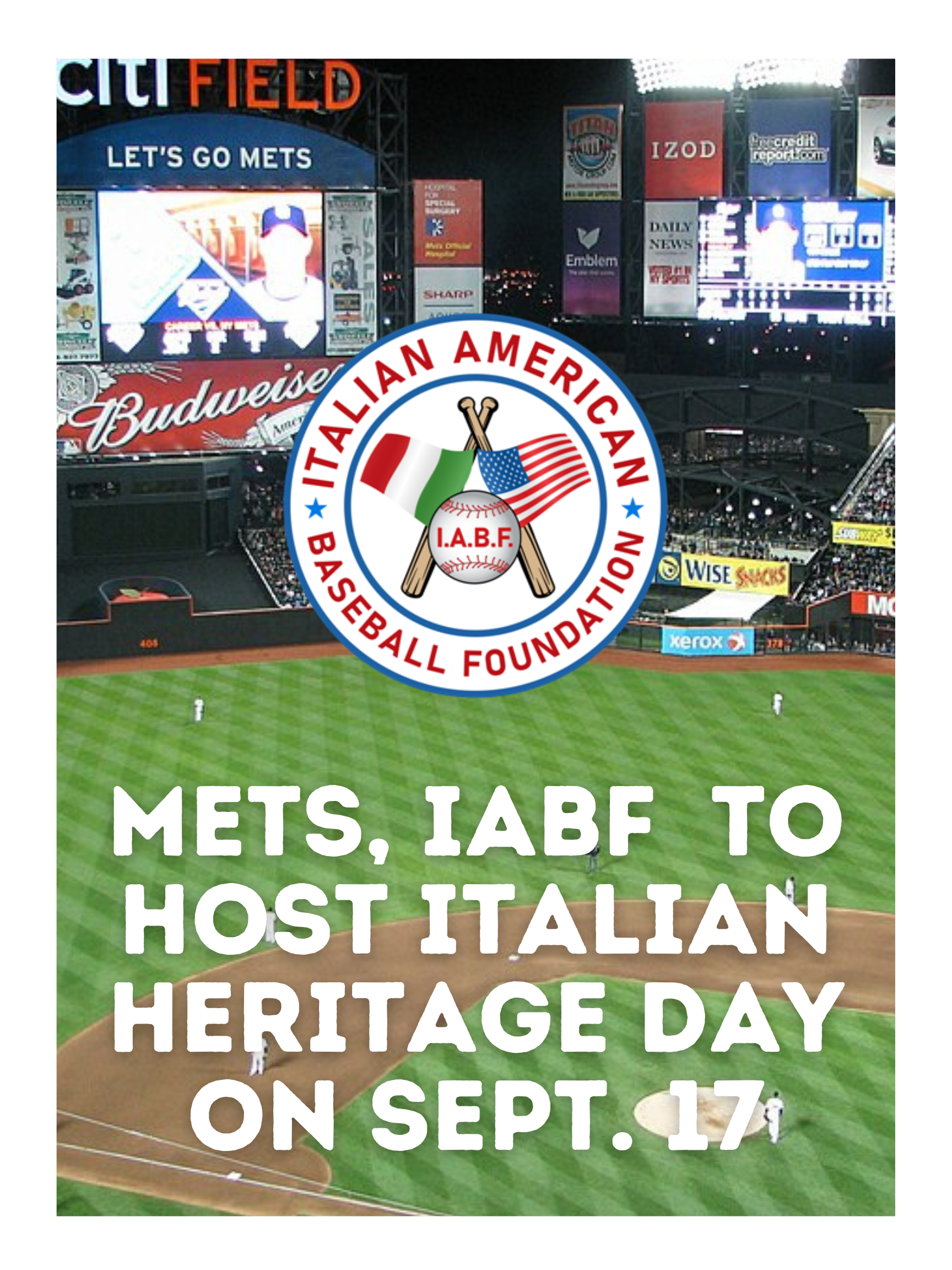 Mets to Host Italian Heritage Day with IABF on September 17
Thanks to our passionate Italian American followers, the Mets listened and worked with IABF to bring back Italian Heritage Day. Join us on September 17 at Citi Field.
The Italian community will receive special recognition during the game. A portion of every ticket sold goes to support the Italian American Baseball Foundation'S Scholarship Fund.
We're looking forward to seeing many of you at the game.