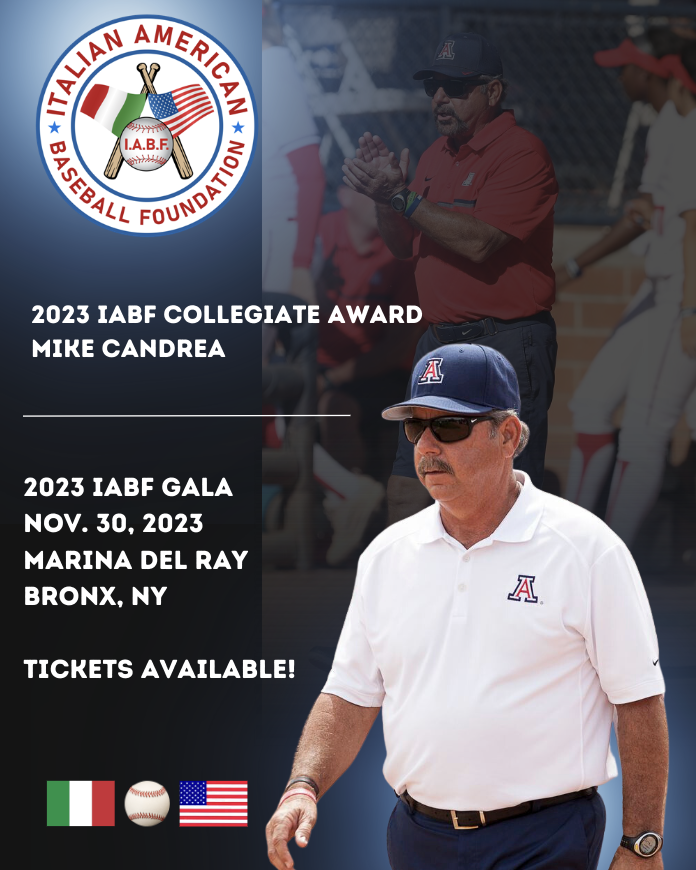 University of Arizona Legend Mike Candrea Named Inaugural IABF Collegiate Award Honoree
One of the winningest coaches in any sport in NCAA history, Mike Candrea will be recognized with the inaugural IABF Collegiate Award in 2023.
Tickets are officially on sale for the November 30 event, which will take place at Marina Del Ray in the Bronx.
He retired in 2021 as the winningest softball coach in NCAA history with 1,674 wins and led the University of Arizona to eight NCAA Softball World Series championships in 24 appearances, 34 postseason berths, and 11 Pac 12/10 conference titles. Candrea was the head coach of the United States women's national softball team in 2004, when Team USA won a gold medal, and in 2008 bringing home silver. A proud Italian American, he is also an instructor with the Federation of Italian Baseball and Softball.
Tickets, tables, and sponsorships are officially available now! More IABF honorees will be announced in the coming weeks.