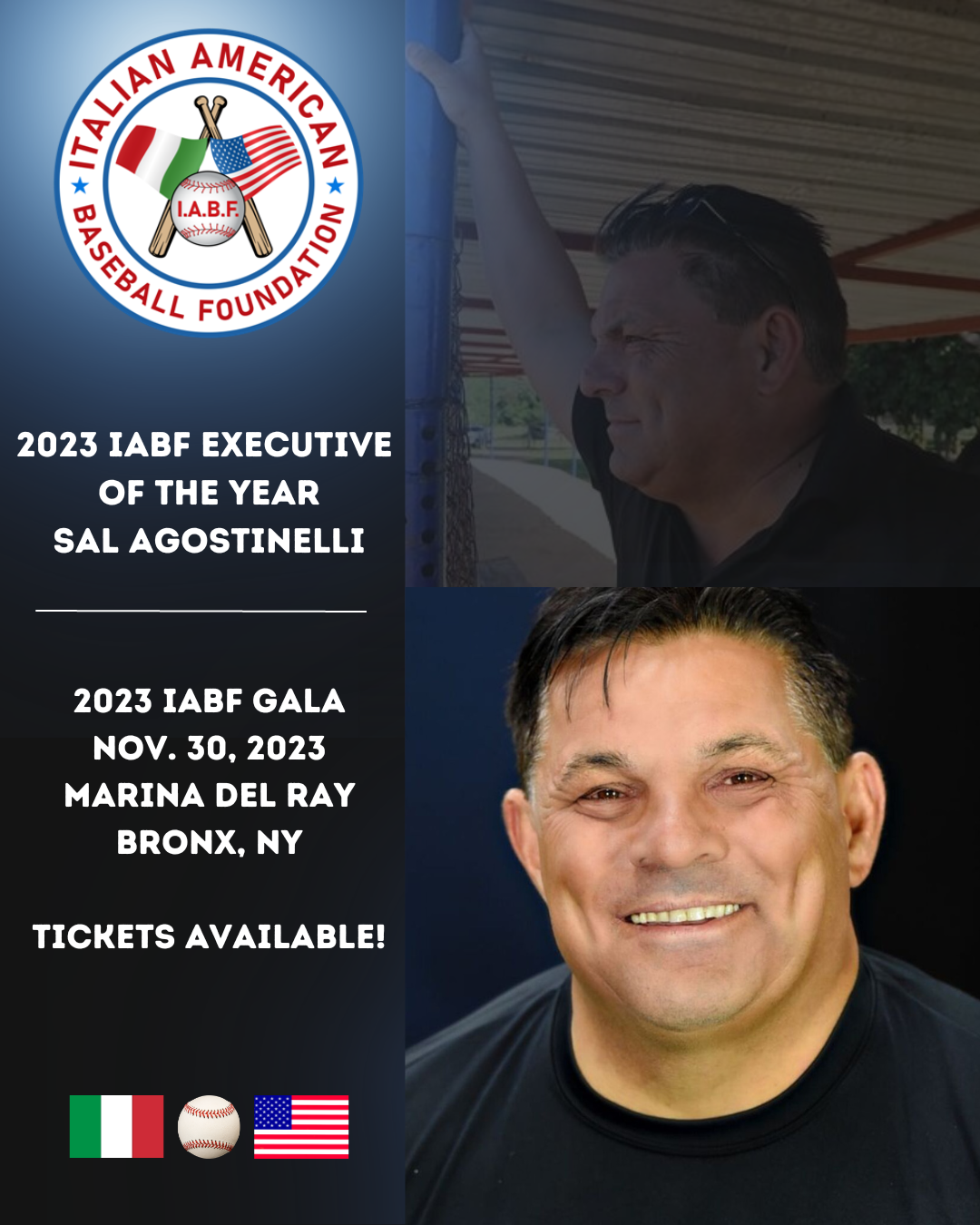 Phillies Scouting Director Sal Agostinelli Named 2023 IABF Executive of the Year
Sal Agostinelli is the international scouting director of the Philadelphia Phillies, and he is also IABF's Executive of the Year and will be honored at the 2023 gala.
Tickets are officially on sale for the November 30 event, which will take place at Marina Del Ray in the Bronx.
He was elected to the Slippery Rock University Hall of Fame in 1995, won the Lou DeMartino Lifetime Achievement Award in 2012, was awarded the Dallas Green Award in 2015, and was inducted into the Suffolk County Sports Hall of Fame on Long Island in 2021. In 2018, he was named Major League Baseball Scout of the Year as the top person in the game scouting, advancing, and advocating for talent in his organization. Prior to scouting, he was a catcher in the Phillies' organization.
Previous IABF executive honorees include Gary Perone (FerryHawks), Jon Morosi (MLB Network), Natalie Spedaliere (MLB Network), JP Riccardi (SF Giants), Mike Rizzo (Nationals) and Jim Small (MLB International).
Tickets, tables, and sponsorships are officially available now! More IABF honorees will be announced in the coming weeks.