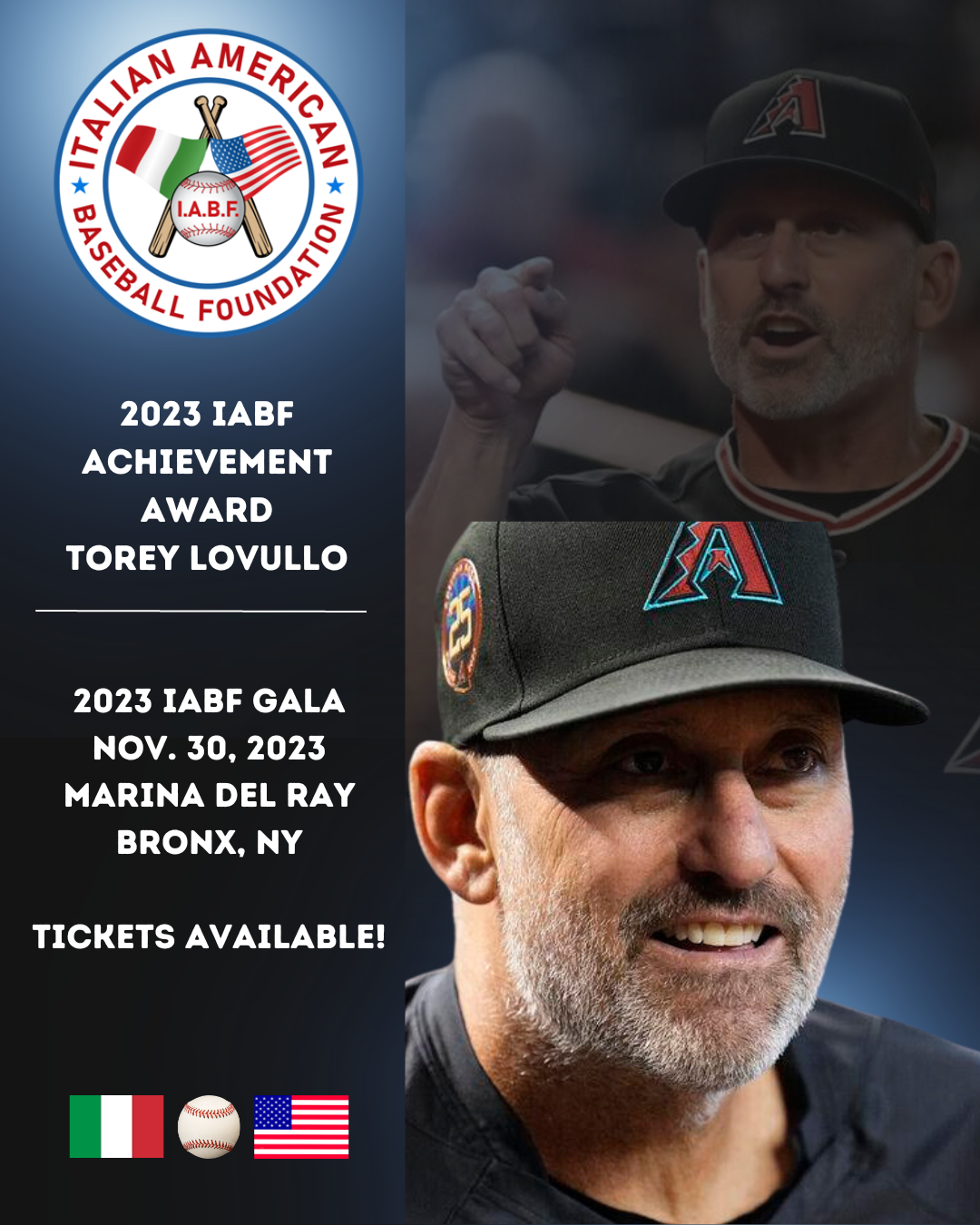 Diamondbacks Manager Torey Lovullo Named 2023 IABF Achievement Award Honoree
Torey Lovullo, the transformative manager of the Arizona Diamondbacks, is this year's Italian American Baseball Foundation Achievement Award honoree.
He will be recognized at a ceremony in November. Tickets are officially on sale for the IABF gala, which will take place at Marina Del Ray in the Bronx.
Lovullo has been in Arizona since 2016 and is the winningest manager in Diamondbacks' history. He was named NL Manager of the Year in 2017 and was a coach in Toronto and Boston before getting the head job. He helped the Red Sox win a World Series in 2013. As a player from 1988-1999 across seven teams, he appeared in 303 MLB games, where he hit 15 homers and recorded 60 RBI.
Past recipients of the IABF Achievement Award include Frank Catalanotto (2019), Anthony Iapoce (2020), Dom Scala (2021), and Mike Pagliarulo (2022).
Tickets, tables, and sponsorships are officially available now! More IABF honorees will be announced in the coming weeks.